Albert.


Store redesign of top Czech retailer.
Properly understanding the minds and motivations of shoppers resulted in Albert's customer satisfaction skyrocketing significantly.
People did not enjoy Albert shopping experience, because communication was based mainly on discounts.
We unpacked global trends, individual categories, and actual shoppers' behaviour at points of sale.
With this as our foundation, we created an emotional brand story that linked Albert to fresh produce being sold at small town markets. Stores then became the space where people experienced the brand story.
The redesigned stores' performance multiplied substantially, and the customer satisfaction index shot up from 32 to 68.
The winning store concept is based on numerous insights, every one of them a key part of the redesign's success:
Different parts of the sales area can work as small, separate brands, carrying their own emotion and story, e.g. changing the name and design of the greengrocer section to the 'Albert Marketplace' – a place that exudes the much-loved atmosphere of a small town's market.
Making the shelves lower increases the perceived size of the store.
People tend to set an internal time limit that they intend to spend in the store in advance, but this changes if they feel good while they are there.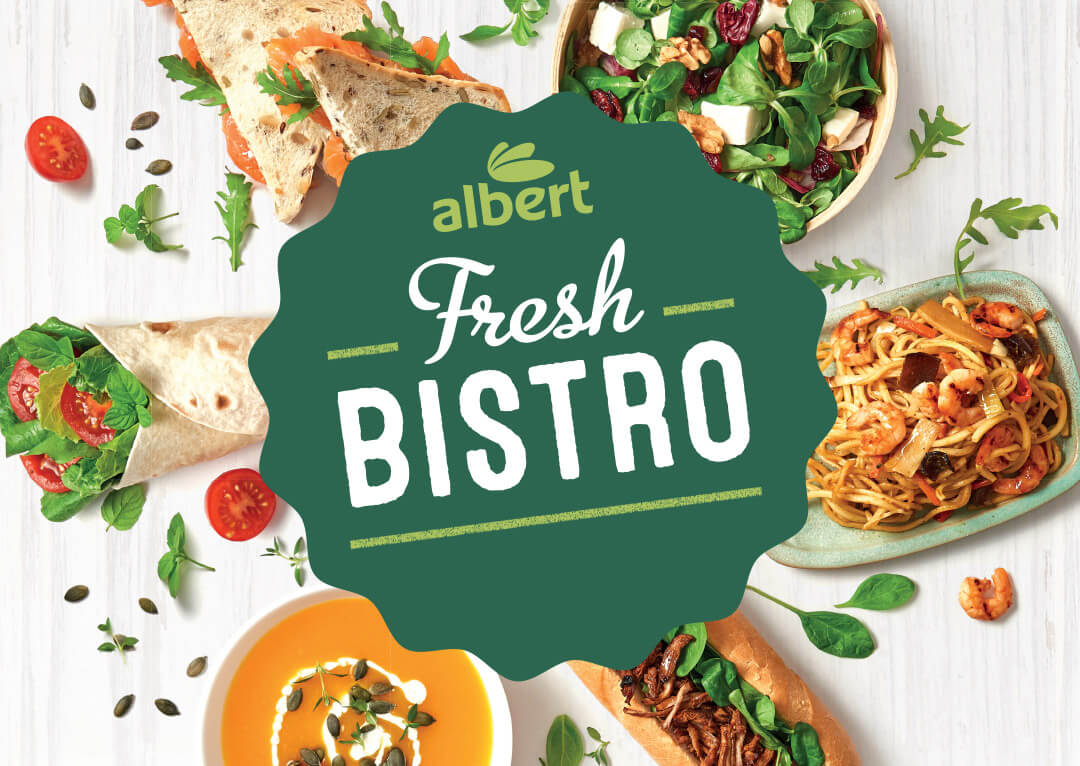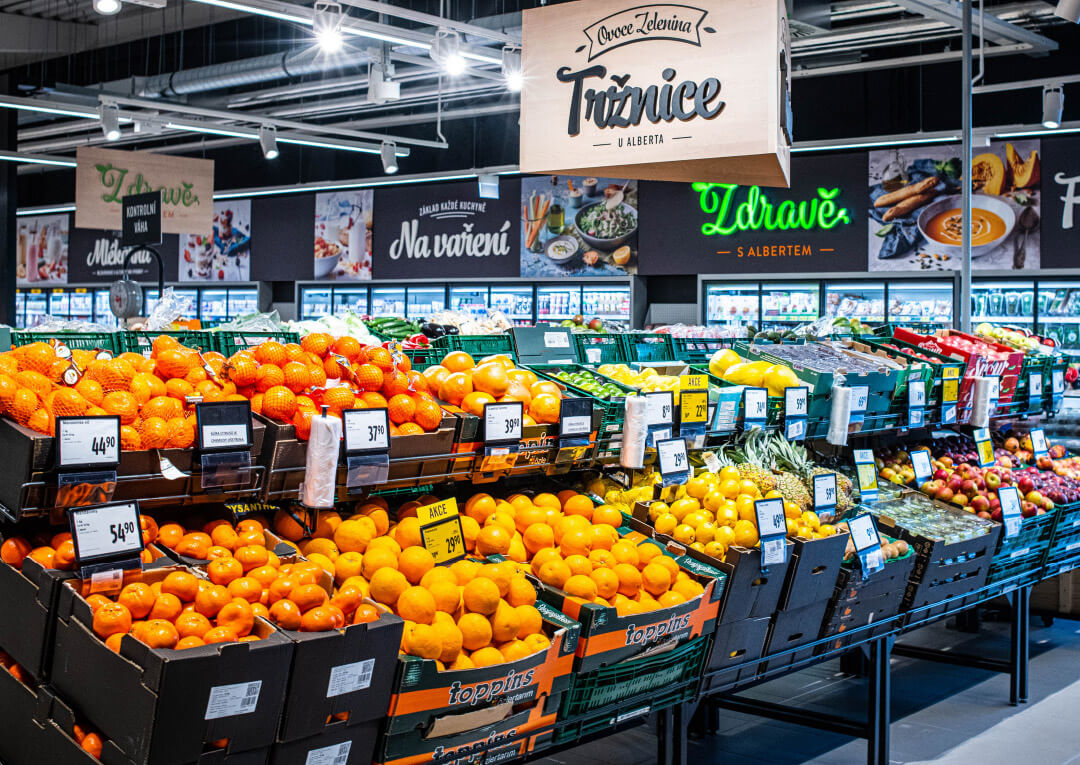 "The redesigned stores have been achieving very positive results over a long period of time, which is why we enjoy a great deal of trust on the part of the leadership. Thanks to that, we can develop the concept further with LineArt and come up with new formats."
Lenka Jakešová
Instore & Local Communication Manager, Albert