Božkov.


Creation of new alcohol brand.
A new brand story, told through packaging, that resulted in the most successful launch of the decade.
Božkov was a very strong player in the economy rum segment.
However, it was not relevant in the dynamically growing 'affordable premiums' segment.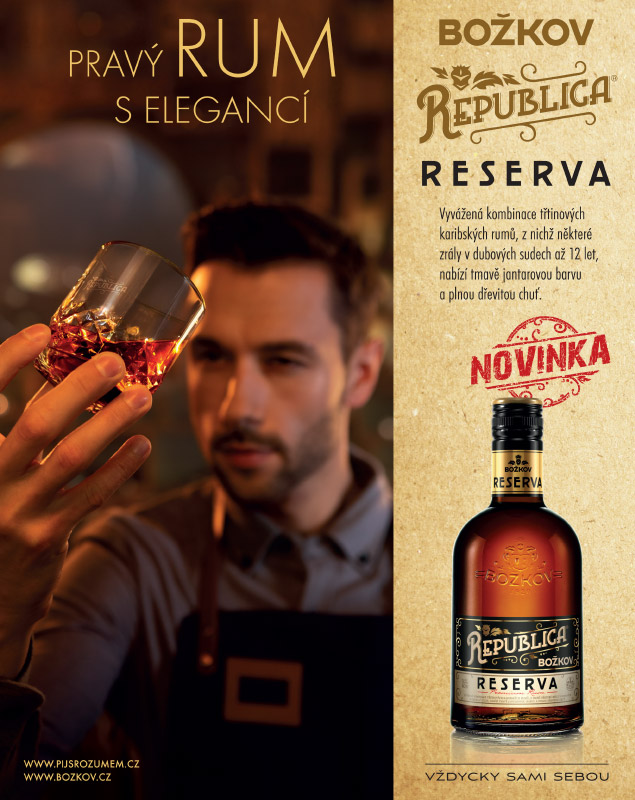 Even though the product was great, we didn't have a competitive advantage with regard to intrinsic and product features. So we bet on emotions.
We delivered this by telling the story of the rum's high quality and brand origin, using the theme of Czechoslovakia's First Republic.
The demand was so huge during the initial weeks – with strong distribution, but very low ATL support – that the first batch of the product was sold out immediately.
Since then, the brand has become, and remained, a solid bestseller.
Initially, research showed us that the concept with the biggest potential was about President Masaryk. But, digging deeper, we soon found that the positive perception of the era stemmed not from Masaryk, but from the zeitgeist of the First Republic.
The challenge: How to communicate this era, so that our branding truly wins the hearts and minds of people? The solution? Simple. Something everyone is familiar with: The Look & Feel of the time: Art Nouveau, Art Deco.
We discovered that the brand's key attributes were best communicated using a treatment reminiscent of film posters of the time, with highly prominent typography which is essential for this category. This was the winning cocktail that later won all the sales, and all the accolades.